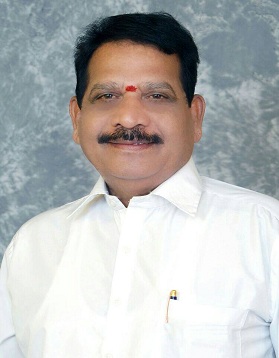 Mohan Salve
Some words about our President Mohan Salve
I feel honoured to write a few words in appreciation of Mr . Mohan Salve, President of Shri Samarth Pratishthan Jamkhed. Basically farmer, by profession, he is equally a sincere social worker. In fact he is a mastermind behind establishment of Shri Samartha Pratishthan Jamkhed. His untired efforts and dedication is the sound base of the Ngo.
He is the unending source of energy and enthusiasm . He practically presides over all the functions of pratishthan and that is why he fully deserves to be a President of the Ngo.
He has entirely devoted for the pratishthan. He is a very kind hearted Soft spoken and ever smiling person. He is very innovative and enterprening person who has capacity and art of tackling any problem or situation in the functions of pratishthan. He has been playing a very pivotal role In administering all the functional Wings of pratishthan. He has maintained very cordial relations with all .